Nissan Altima 2007-2012 Service Manual: Basic inspection
DIAGNOSIS AND REPAIR WORKFLOW
Work Flow
OVERALL SEQUENCE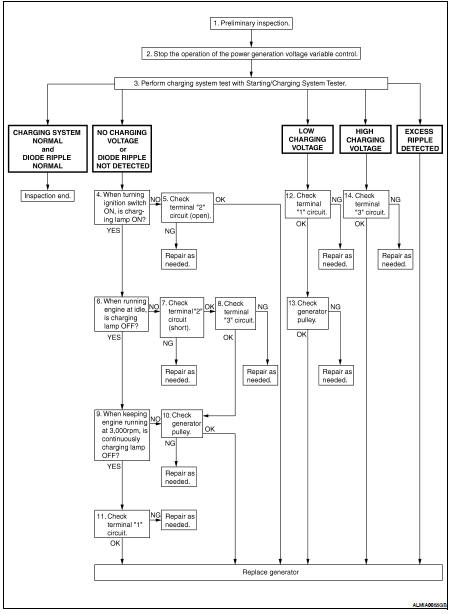 DETAILED FLOW
NOTE: To ensure a complete and thorough diagnosis, the battery, starter and generator test segments must be done as a set from start to finish.
1.PRELIMINARY INSPECTION
Perform the preliminary inspection. Refer to CHG-7, "Inspection Procedure".
>> GO TO 2
2.DISABLE THE POWER GENERATION VOLTAGE VARIABLE CONTROL SYSTEM
Disable the power generation voltage variable control with either of the following procedures.