Nissan Altima 2007-2012 Service Manual: ECU diagnosis
BCM (BODY CONTROL MODULE)
Reference Value
VALUES ON THE DIAGNOSIS TOOL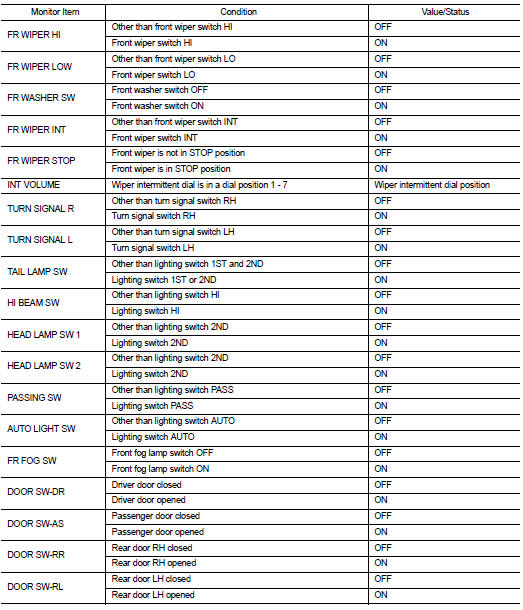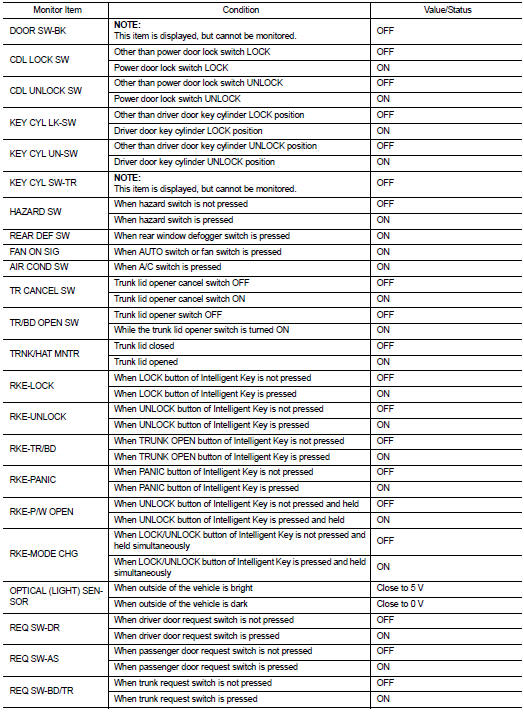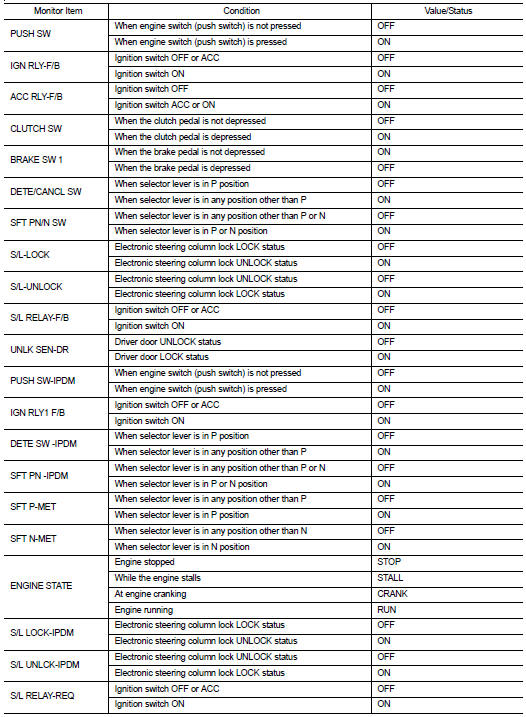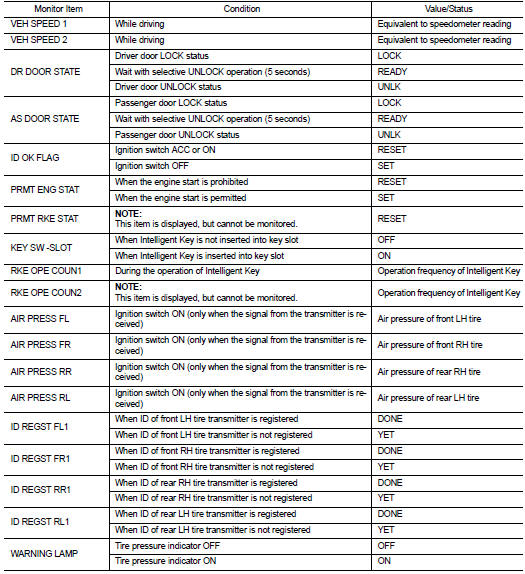 Terminal Layout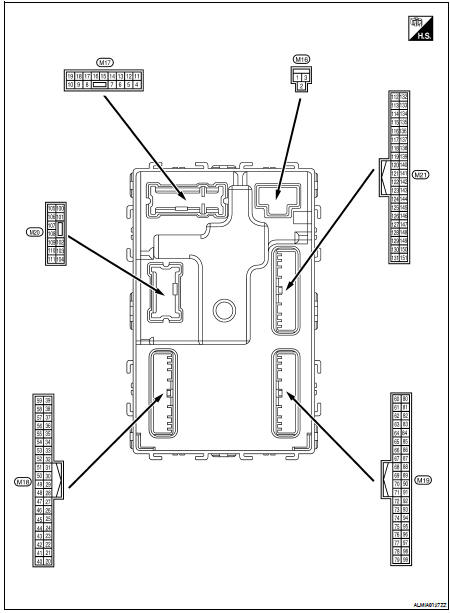 Physical Values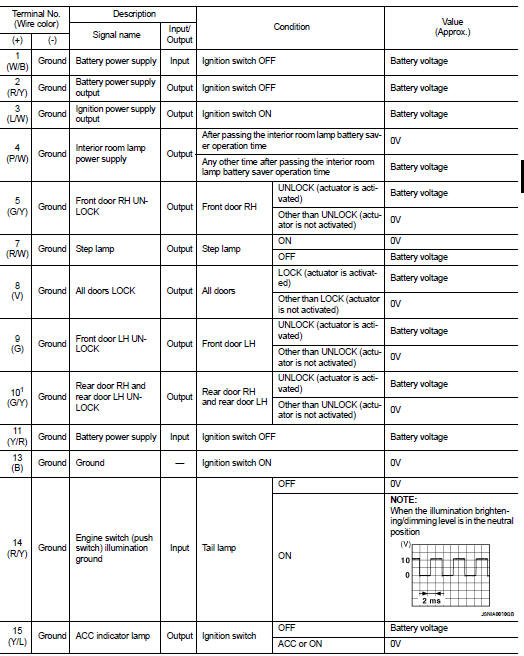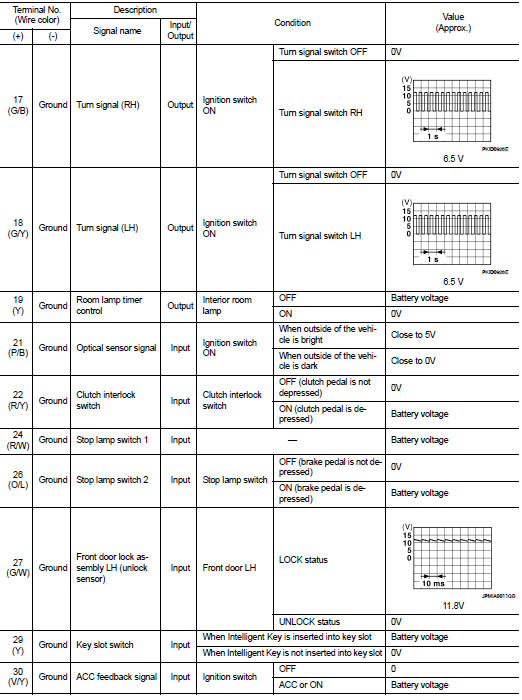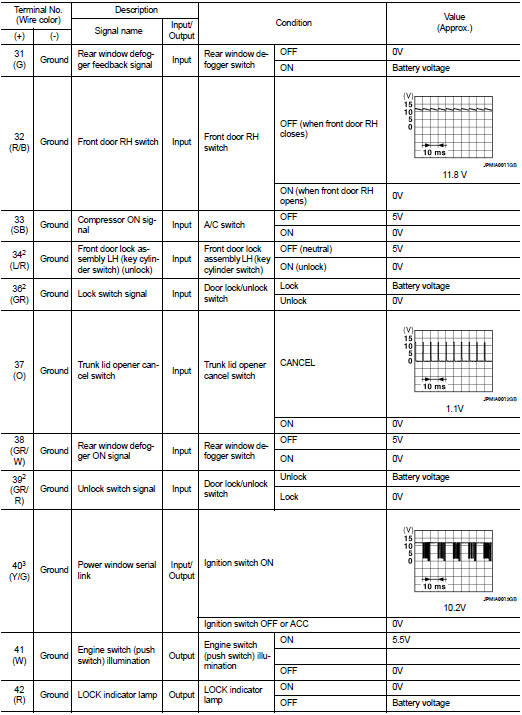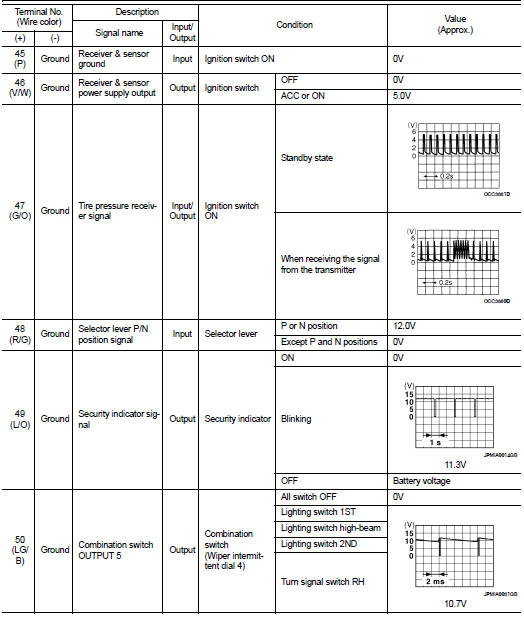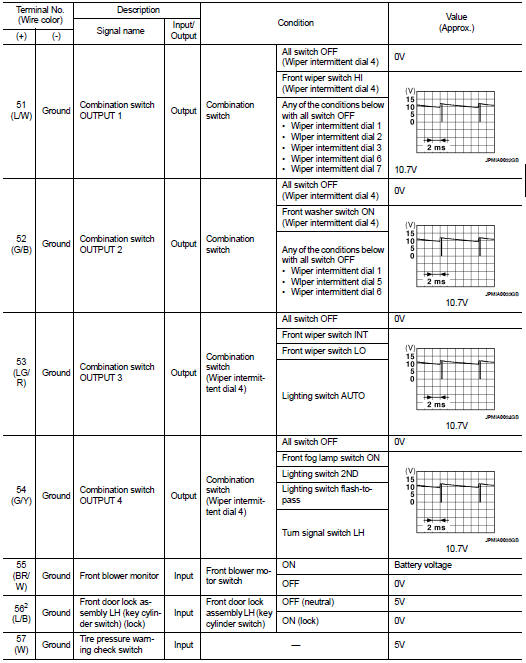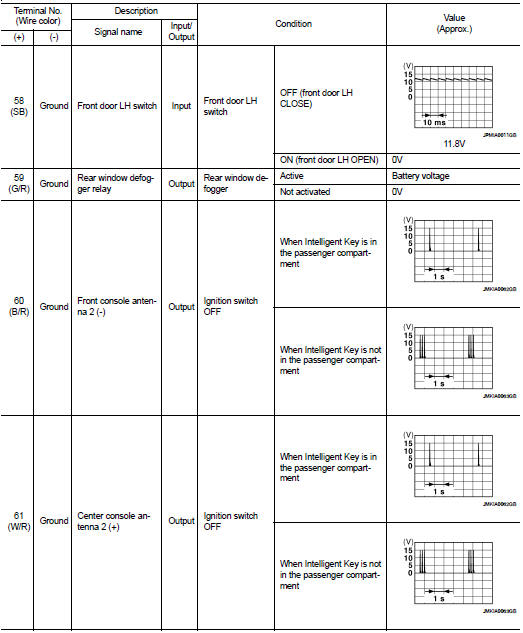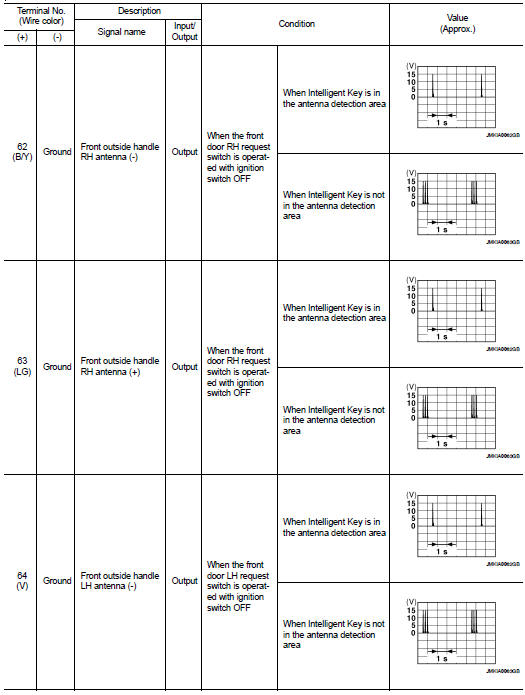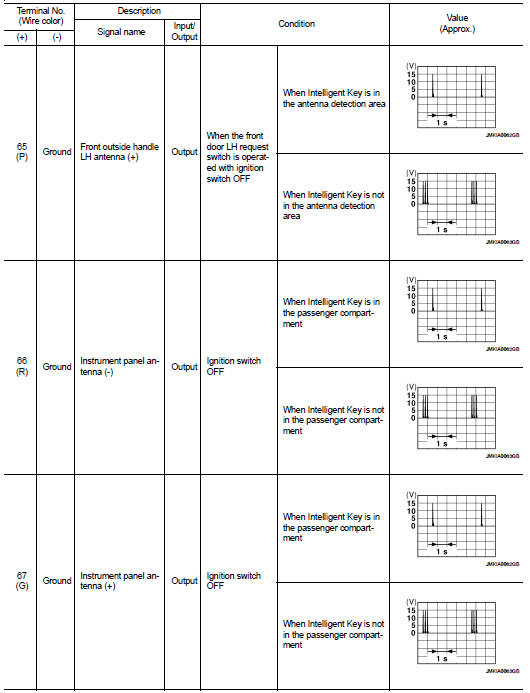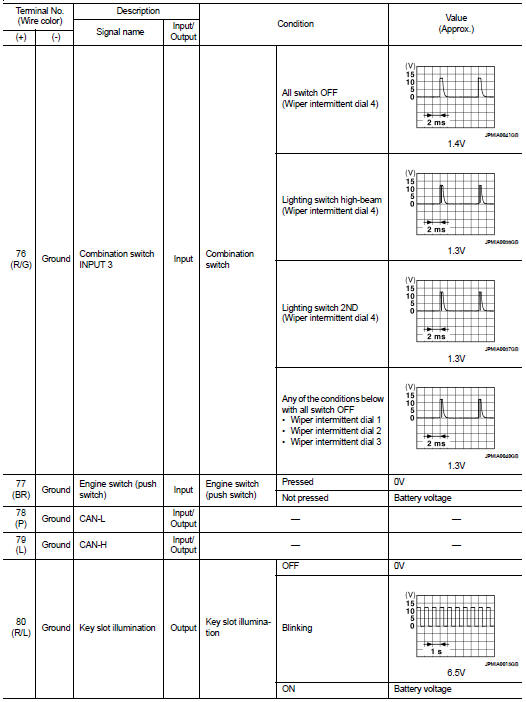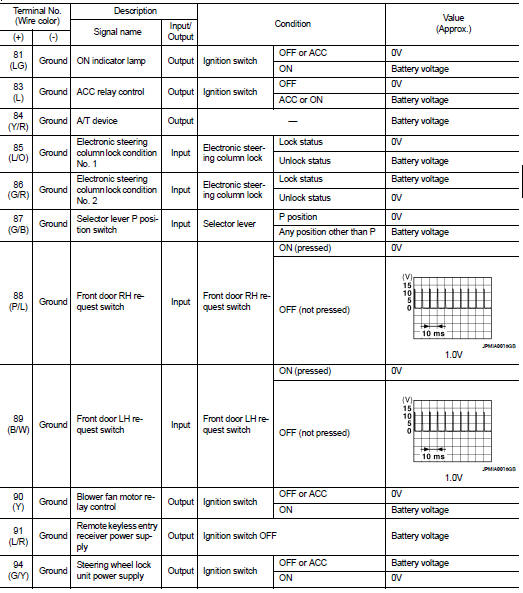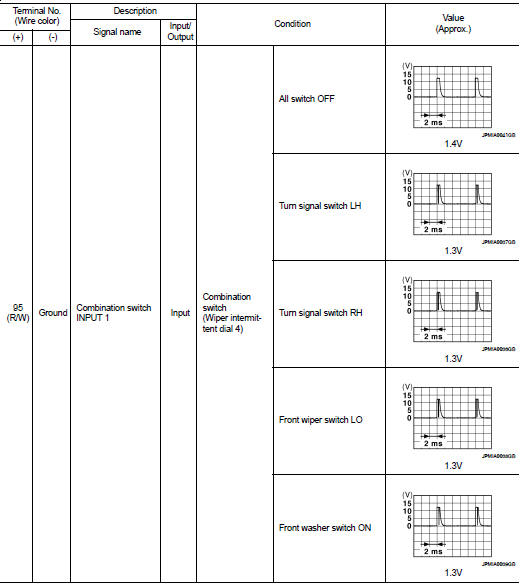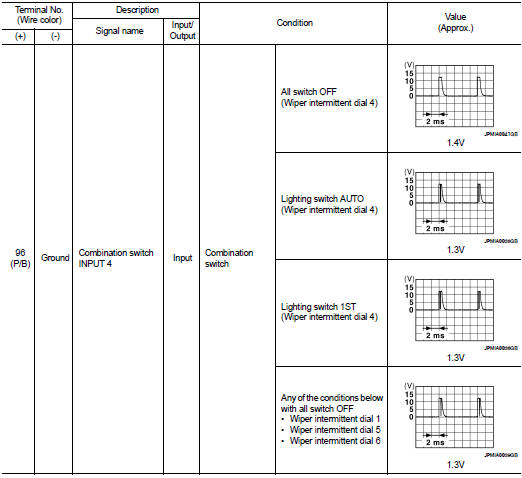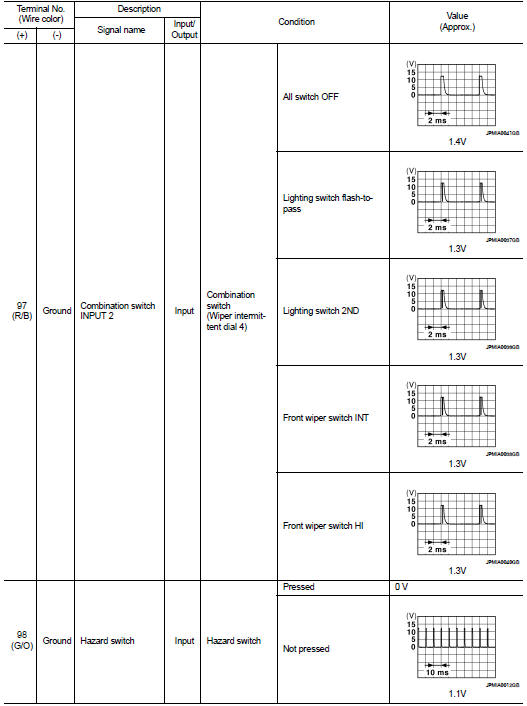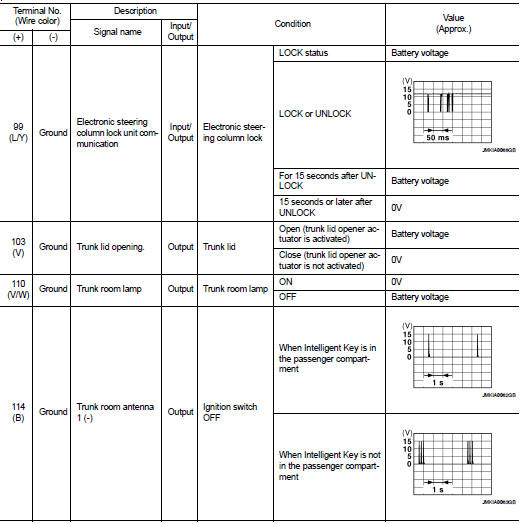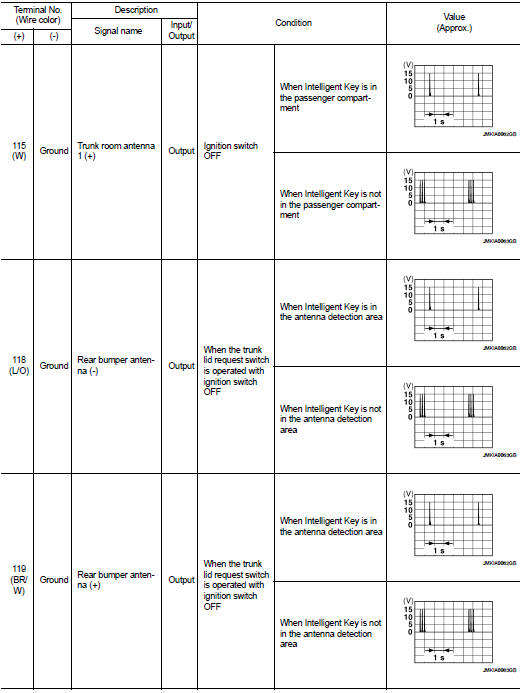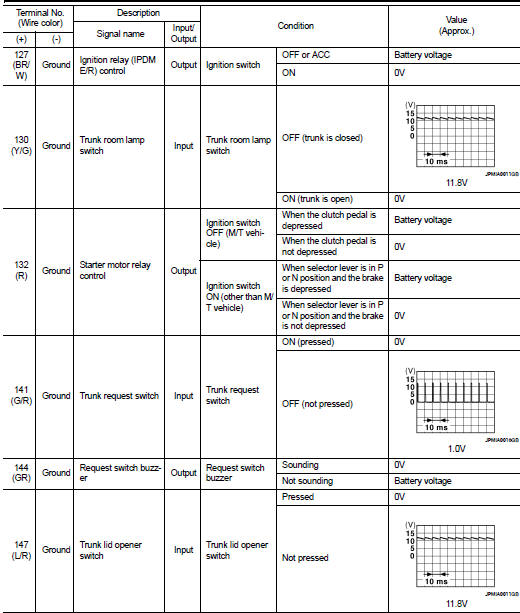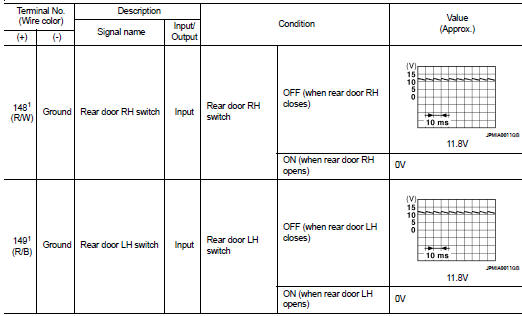 1: Sedan only
2: With LH front window anti-pinch
3: With LH and RH front window anti-pinch
Wiring Diagram - TIRE PRESSURE MONITORING SYSTEM - Coupe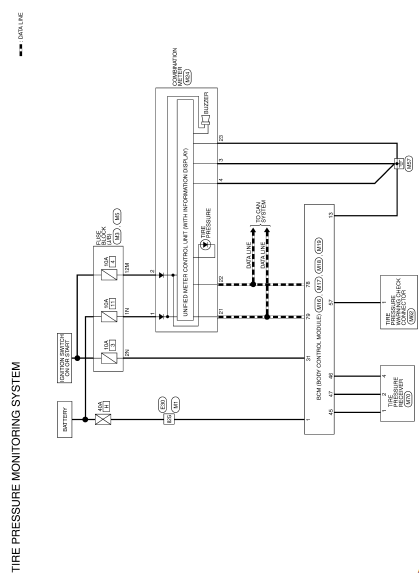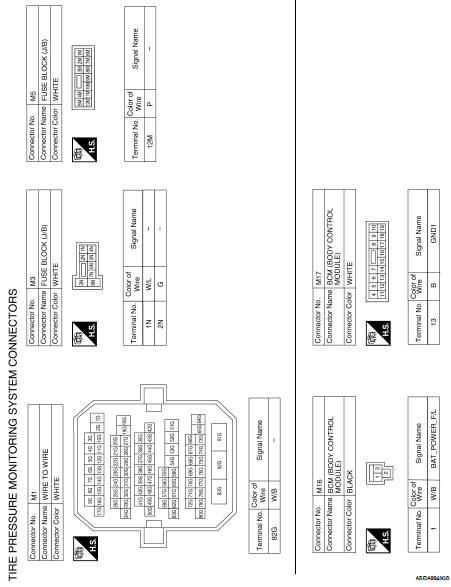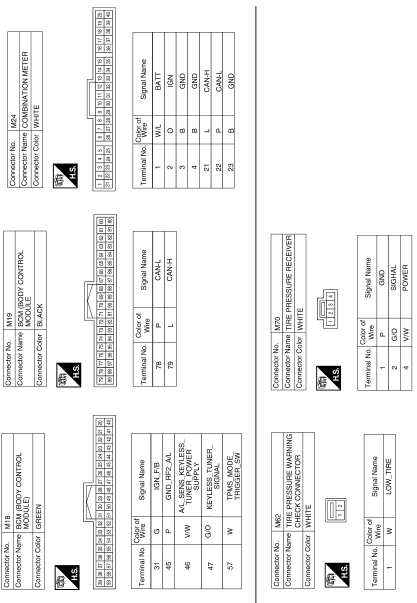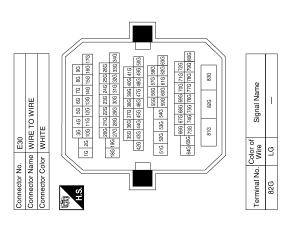 Wiring Diagram - TIRE PRESSURE MONITORING SYSTEM - Sedan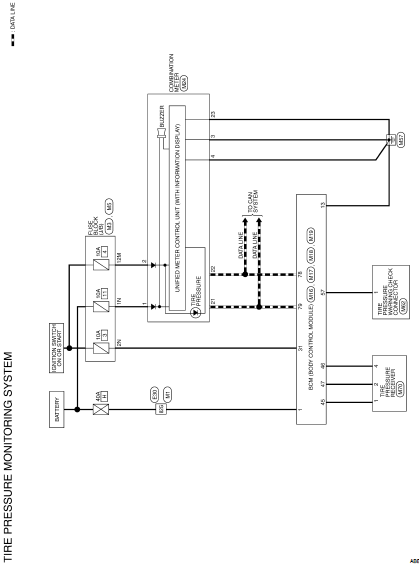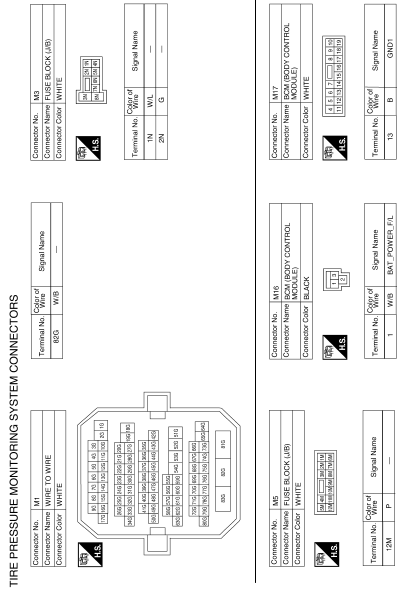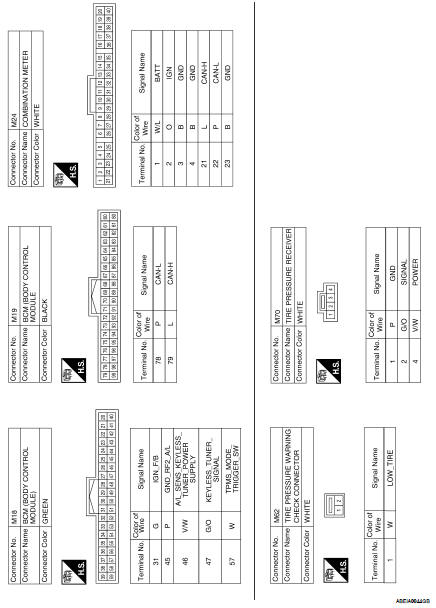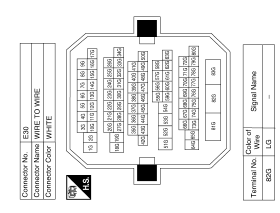 Self-Diagnosis (With CONSULT-III)
FUNCTION
Self-Diagnostic Results Mode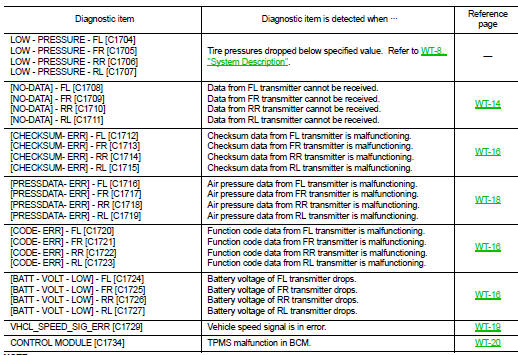 NOTE: Before performing the self-diagnosis, be sure to register the ID or else the actual malfunction location may be different from that displayed on CONSULT-III.
Self-Diagnosis (Without CONSULT-III)
SELF DIAGNOSTIC PROCEDURE (WITHOUT CONSULT-III)
1. Turn ignition switch ON.
2. Ground the tire pressure warning check connector to initiate self diagnosis.
3. Compare the flashing pattern with the flash code chart below.

NOTE: The system is normal when the low tire pressure warning lamp flashes 5 times and continues repeating. Selfdiagnosis results are erased automatically by turning the ignition switch "OFF".