Nissan Altima 2007-2012 Service Manual: ECU diagnosis
POWER STEERING CONTROL UNIT
Reference Value
TERMINAL LAYOUT

PHYSICAL VALUES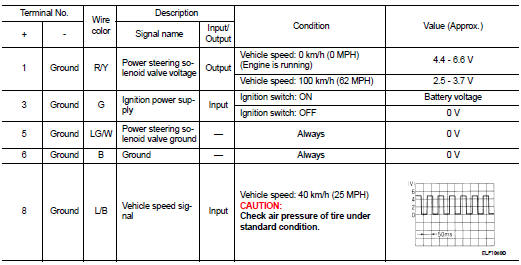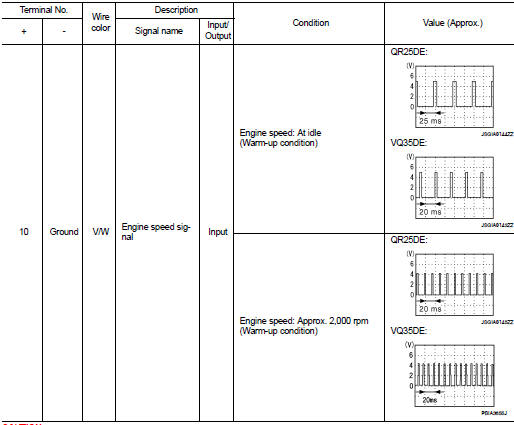 CAUTION: When using circuit tester or oscilloscope to measure voltage for inspection, be sure not to extend forcibly any connector terminals.
Wiring Diagram — ELECTRONICALLY CONTROLLED POWER STEERING SYSTEM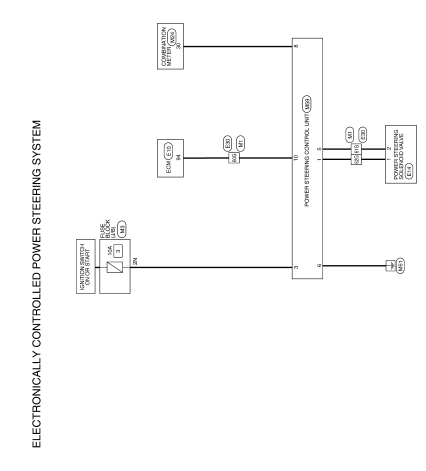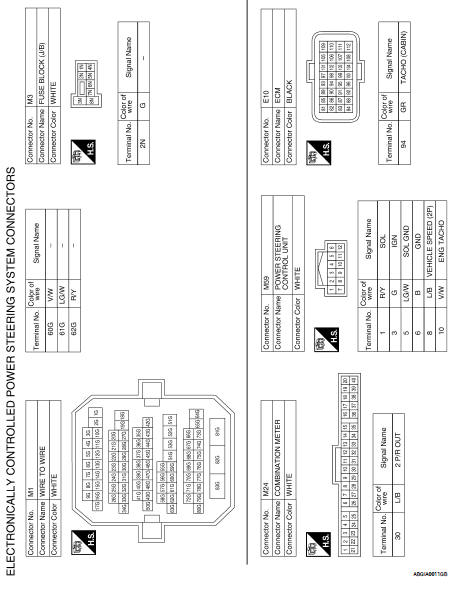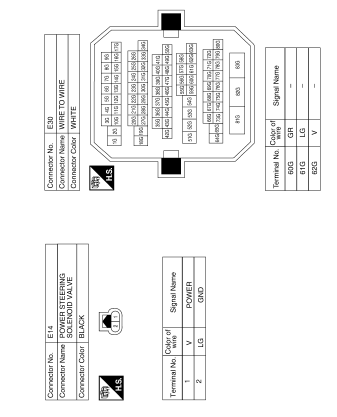 Fail Safe
EPS system
• EPS system enters the fail-safe mode (that allows the steering force to be controlled without impairing the drive ability) if any of the input/output signals to/from EPS system (power steering control unit) deviate from the standard.
NOTE: The system enters the fail-safe mode if the engine speed remains at 1,500 rpm or more for over 10 seconds while the vehicle is stopped. This is normal.
• The fail-safe function is canceled when a vehicle speed signal of 2 km/h (1.2 MPH) or more is inputted or the key switch is turned OFF→ ON. EPS system restores the normal operation at that time.