Nissan Altima 2007-2012 Service Manual: Spark plug
Removal and Installation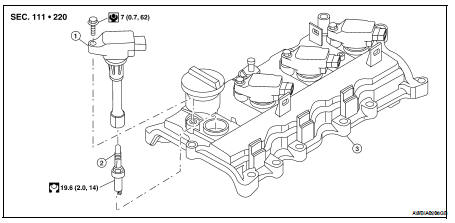 1. Ignition coil
2. Spark plug
3. Rocker cover
REMOVAL
1. Remove the ignition coil. Refer to EM-35, "Removal and Installation".
2. Remove the spark plug with a suitable spark plug wrench.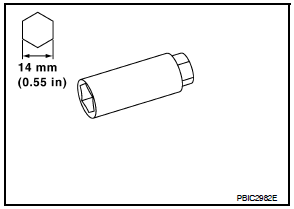 INSPECTION AFTER REMOVAL
• Do not use a wire brush for cleaning the spark plugs. Replace as necessary.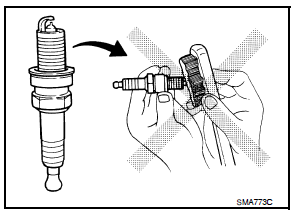 • If plug is covered with carbon, a spark plug cleaner may be used.
Cleaner air pressure : less than 588 kPa (6 kg/cm2, 85 psi)
Cleaning time : less than 20 seconds
• Checking and adjusting plug gap is not required between change intervals. If the gap is out of specification, replace the spark plug.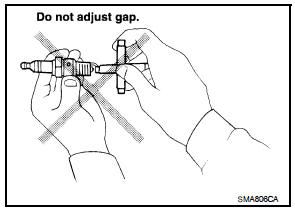 Gap (nominal) : 1.1 mm (0.043 in)
INSTALLATION
Installation is in the reverse order of removal.